Rabbit Trails
on
August 2, 2020
at
11:00 am
Posted In: Uncategorized
We capture, like prisoners of war, every thought and insist that it bow in obedience to the Anointed One.
2 Corinthians 10:5 TPT
---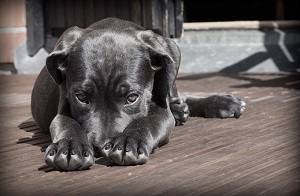 The speaker was not holding my attention. Yawn.
No matter how hard I tried, my mind would not stay focused. The man kept taking rabbit trails, never finding his way back to the main point. I left the meeting, wondering if he even had a point. Time for a nap … or a jolt of caffeine.
We all have a tendency at times to veer off the subject at hand, but the Lord showed me one day how anxious thoughts are much like rabbit trails. Those thoughts branch off in all directions, taking us off course and away from our foundation of trust in the Lord. They steal our peace. The more anxious we become, the further away we travel. We might even find ourselves all the way down the rabbit hole.
We're told throughout Scripture to be anxious for nothing, to cast all our care on God, and not to fret or faint. We're also told over and over not to fear. Anxiety causes worry, and worry leads to fear. Fear contains torment. It clouds our thinking and keeps us wandering around on those annoying trails, lost in the woods of doubt and unbelief.
How do we find our way back to that place of peace and rest? By calling on the Lord. A simple "Forgive me, Lord, I trust You" will get us back on the right path.
Don't allow anxious thoughts to remain in your heart and mind. When they come against you, say what my former pastor used to say: "That's NOT my thought." Then capture, like prisoners of war, every thought and insist that it bow in obedience to the Anointed One.
(Photo courtesy of pixabay.)
(For more devotions, visit Christian Devotions.)
---
Andrea Merrell

Andrea Merrell is an award-winning author and professional freelance editor. She is an associate editor with Christian Devotions Ministries and LPC Books and was a finalist for the 2016 Editor of the Year Award at BRMCWC and the 2018 Excellence in Editing award by the Christian Editors Network. Andrea is a graduate of Christian Communicators and was a finalist in the 2015 USA Best Book Awards and the 2018 Selah Awards, as well as a semi-finalist in the 2018 ACFW Genesis contest. She has been published in numerous anthologies and online venues, teaches workshops on writing and editing, and is the co-founder and regular contributor to www.TheWriteEditing.com, a blog designed specifically for writers. Andrea is the author of Murder of a Manuscript, Praying for the Prodigal, and Marriage: Make It or Break It. Contact her at www.AndreaMerrell.com.