May 12, Taking Time to Remember
on
May 12, 2012
at
6:05 pm
Posted In: Uncategorized
So many times in the Bible God calls His people to remember: In speaking about the Passover, He says in Genesis 12:14
""You must remember this day forever. Each year you will celebrate it as a special festival to the LORD."
How many passover days have happened in our own lives that we need to remember? Today is our oldest son's 24th birthday! It seems like yesterday I went into labor early; he was my second preemie so I was a "little" prepared. He, however, had such problems that after a few days of NICU the doctor told us that if he didn't improve in the next 48 hours, they would have to send him to be put on a heart/lung machine...24 years ago, most babies that had to do that, never came off the machine.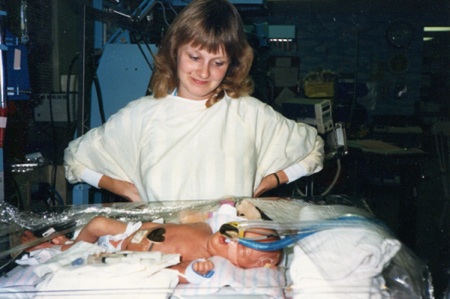 We felt as though our world had turned upside down. Yet we finally were able to acknowledge that he was God's anyway and we could trust Him. The very next day our son began improving. God still performs miracles and here we are celebrating 24 years later! God's love and mercy surrounds us each and every day! In the light of what Christ did for us over 2,000 years ago, how can we ever forget! Let's look around today and remember - our God is good and He is great! Praise be to the LORD God Almighty!