on
October 1, 2020
at
11:00 am
Posted In: Uncategorized
They devoted themselves to the apostles' teaching and to fellowship, to the breaking of bread and to prayer.
Acts 2:42 NIV
---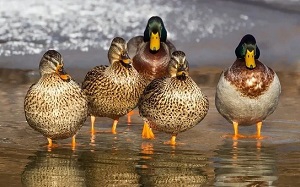 "If it looks like a duck, walks like a duck, and quacks like a duck, it's a duck."
This saying is one of those wisdom-teaching mottos that teaches common sense as well as helps us discern counterfeits in life. It is also a good tool for self-evaluation. In matters of faith, how we look, how we walk, and how we sound are important.
Our worship is the most telling evaluation of who we are—not only during our Sunday morning hour of praise and liturgy, but also for the worship we do throughout the week. The Spirit gives us an all-the-time worship that helps us grow and keeps us on mission.
This everyday and everyway worship falls into four categories, each having its own unique features. The most commonly practiced worship is lone worship—our devotional times with God that may include Bible reading, praying, meditating, singing, and listening.
Second, there is serendipitous worship—an unplanned, un-orchestrated praise or lament that springs from the soul in response to an event or thought. A miracle, crisis, or inspirational word from a friend or mentor might reverberate within our soul, generating a few words of response or a holy gasp. An unexpected glimpse into God's extraordinary ways interrupts our routine, and we worship.
Third, there is lifestyle worship—characterized by our daily God-oriented actions. Lifestyle worship assumes, anticipates, and acknowledges God in all the areas of life. This worship is reflected in a pilgrimage that is spiritually purposeful and carries out investments in the eternal rather than the temporal.
Finally, there is corporate or congregational worship, which includes connection with fellow congregants. Elements of gathered worship include encouragement and ministry and should be intentional parts of the liturgy. Our faith family is a part of our mission, not an obstacle or distraction to our worship. Our embrace of God should include the faith family. Our responsibility in corporate worship is not to silo ourselves into holy cells, but to reach out and hold one another up. Our love for each other compels us to be inclusive in our worship.
If you're a duck, join the flock and start acting the part. Quack a little louder this Sunday.
(Photo courtesy of pixabay.)
(For more devotions, visit Christian Devotions.)
---
John Zimmer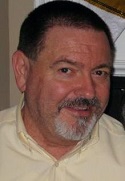 John Zimmer has been married to Paula for almost forty-seven years and has three children and four grandchildren. A graduate of Trevecca Nazarene University in Nashville, TN, John has been a life-long music and worship leader in churches in Florida, Tennessee, and Ohio. His passion is thoughtful and passionate congregational worship leadership. He writes a weekly blog, "Words from the Friar," which is an insightful look at corporate worship, or what he calls, faith-family worship. His emphasis is reconnecting a congregation to a unifying worship time that works regardless of worship style or resources. His writings reflect a creative and fresh look at Christian worship.