on
October 5, 2012
at
9:19 pm
Posted In: Uncategorized
Just downloaded Zondervan's new iPad App for the Beginner's Bible, and love it!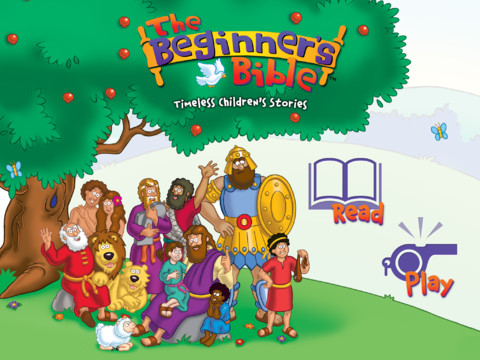 It includes six complete Bible stories from Genesis, as well as games & coloring activities coordinated to go along with the included stories. Additional story packs may be purchased for $1.99 each.
The mom in me loves the entertainment factor while also educating about God's Word! The educator in me loves the read-along Bible stories! The app is very simple to navigate even for very small children.
Each story includes full audio and sound effects that capture a child's (or adult's) attention; however it can also be silenced.
Words are highlighted in sync with the audio so that children can read along and therefore strengthen both reading and vocabulary skills. Illustrations are colorful and cheerful while also semi-automated giving the effect of a video presentation.
I used this app on the new iPad and it works great! All-in-all, I highly recommend this app…and it's FREE!